Here is a thick non-slip pad on the clip, which can firmly clamp the fan within 2 inches.
Telescopic fan
The height of the fan can be adjusted at will, the adjustment range is between 9.5 inches and 16.5 inches.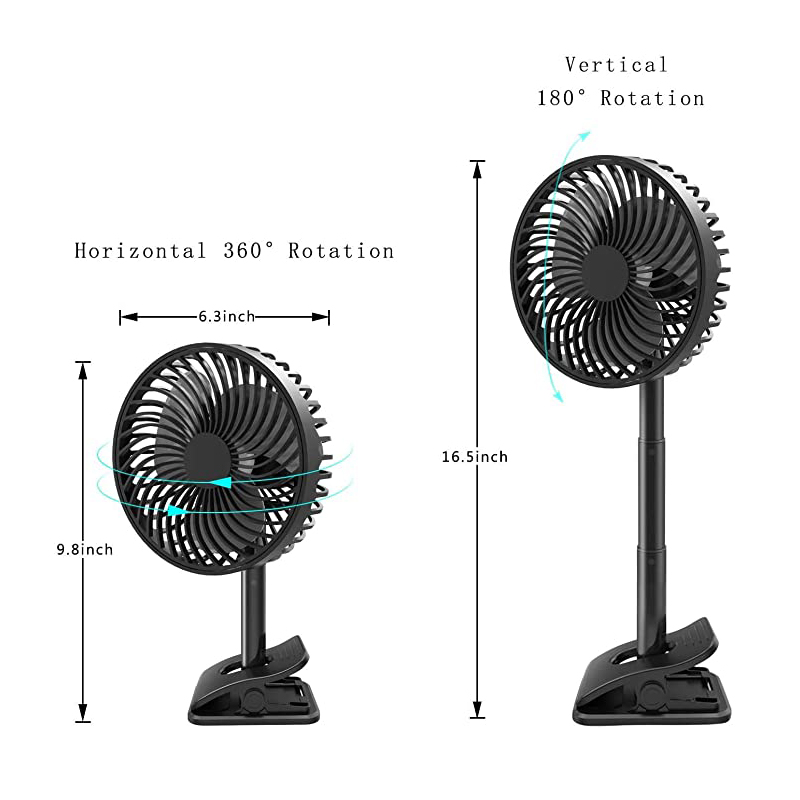 Free Rotating Fan
The head of the fan can rotate freely, the genius design of 180 degrees vertical rotation and 360 degrees horizontal rotation makes it more flexible and convenient.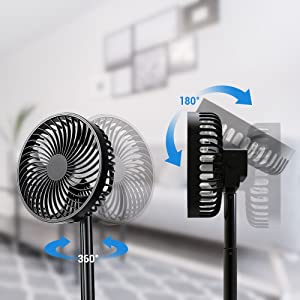 Easy to disassembled and clean
The front of the fan is easy to remove to remove dust from the blades,
The front cover only needs to be wiped with a dry cloth or a clean paper towel to be removed for cleaning.