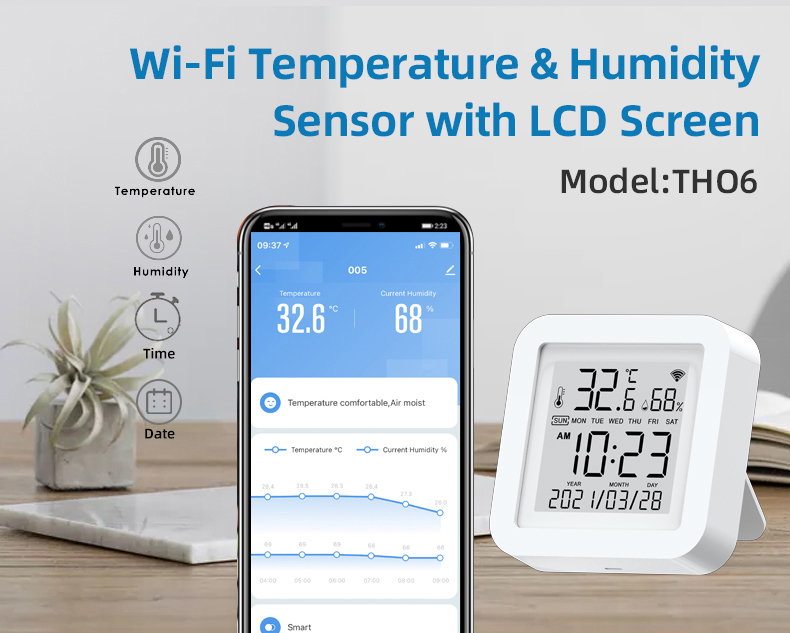 As shown in figure can see,it is easy to read LCD screen and it is compact and portable,you can control it by Tuya smart app,smart life,google home,Amazon Alexa.https://www.alibaba.com/product-detail/Limited-Time-Discounts-Wifi-Temperature-Humidity_1600497044468.html?spm=a2700.shop_pl.41413.51.69df54d84iMZCl
Indoor humidity : 16% to 98% RH;
Indoor temperature (ºF or ºC);
Indoor temperature range: 32° to 122° F, 0° to 50°;
Date,Current time,Week are all on display.
1. Thermometer hygrometer sensor allow us to check comfort conditions at a glance with this indoor humidity gauge and thermometer combination.
2. Bold type is easier to read,LCD screen displays current humidity and temperature, date,week,current time, and a comfort level icon to easily convey a low, high or ideal humidity level.
3. Make your life more comfortable by ensuring the right indoor temperature and humidity, which is good for skin, allergens, and other health benefits because it inhibits the growth of mold, bacteria, viruses, fungi, mites, and other asthma-inducing substances.  
In a word,Thermometer hygrometer sensor will help you improve your life experience.
Let's check the size and detailed description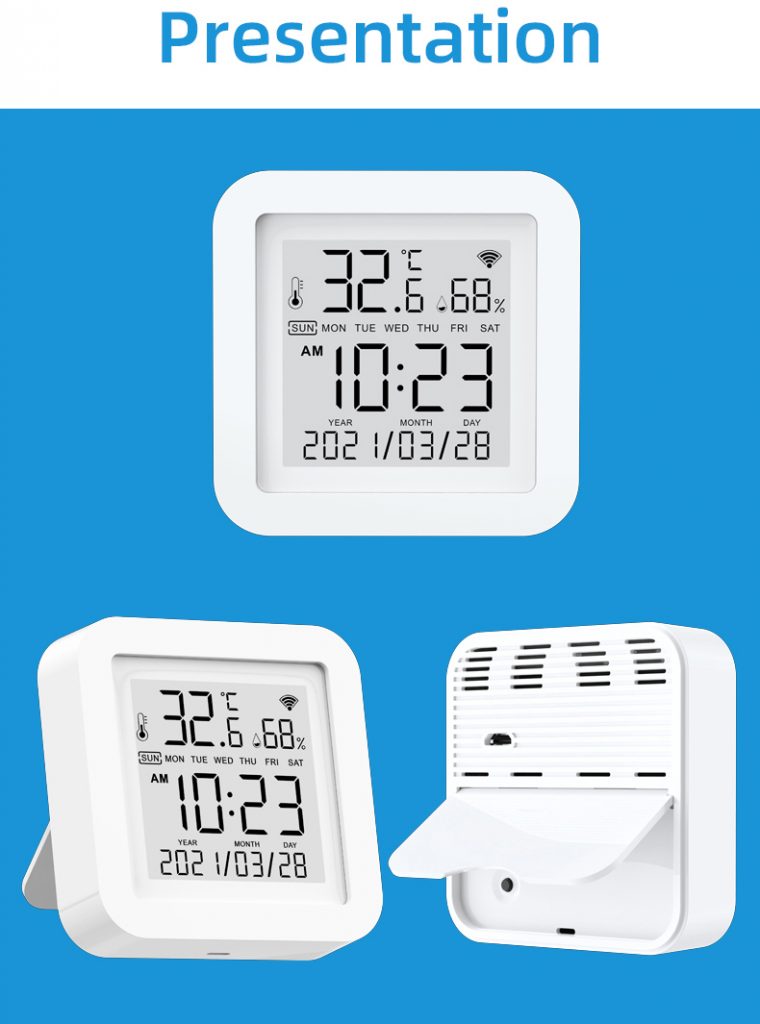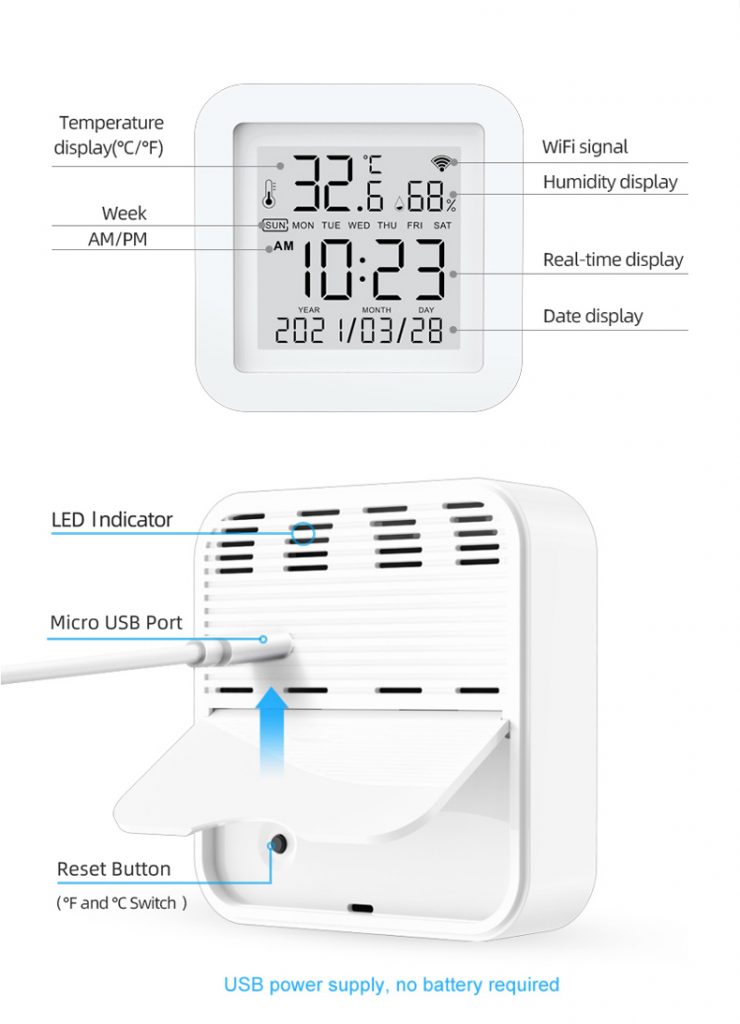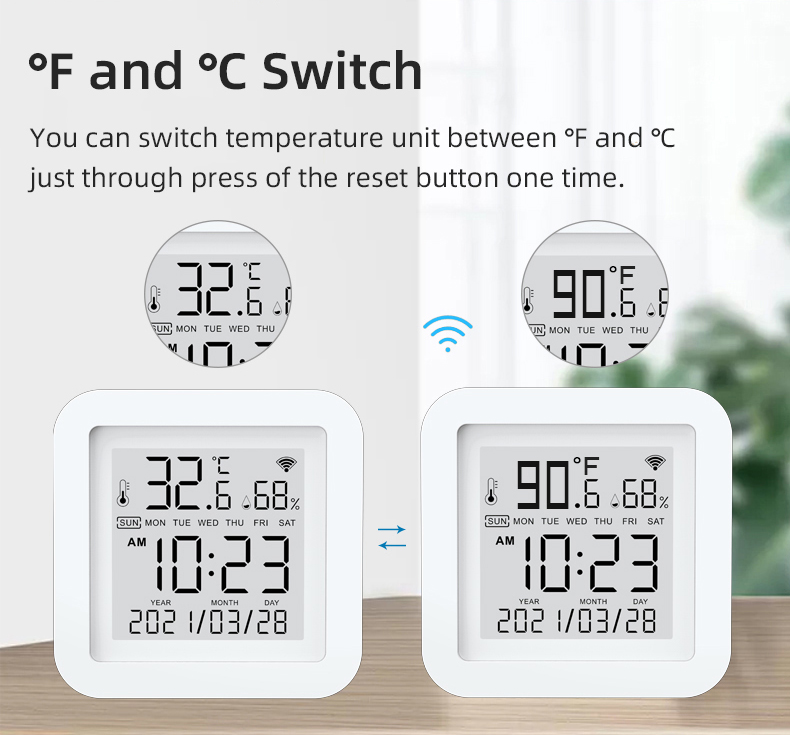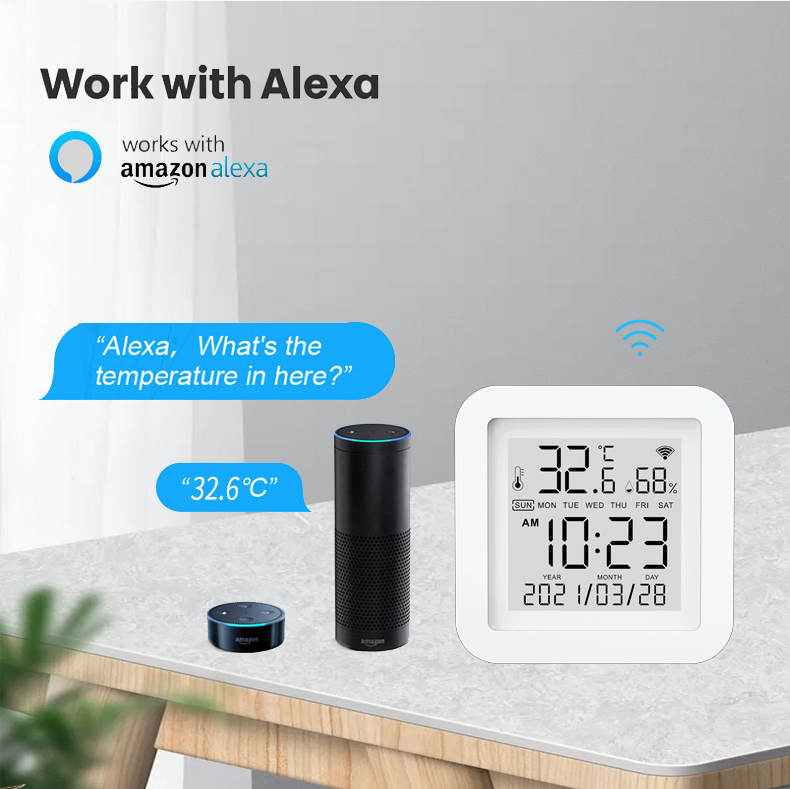 OEM & ODM